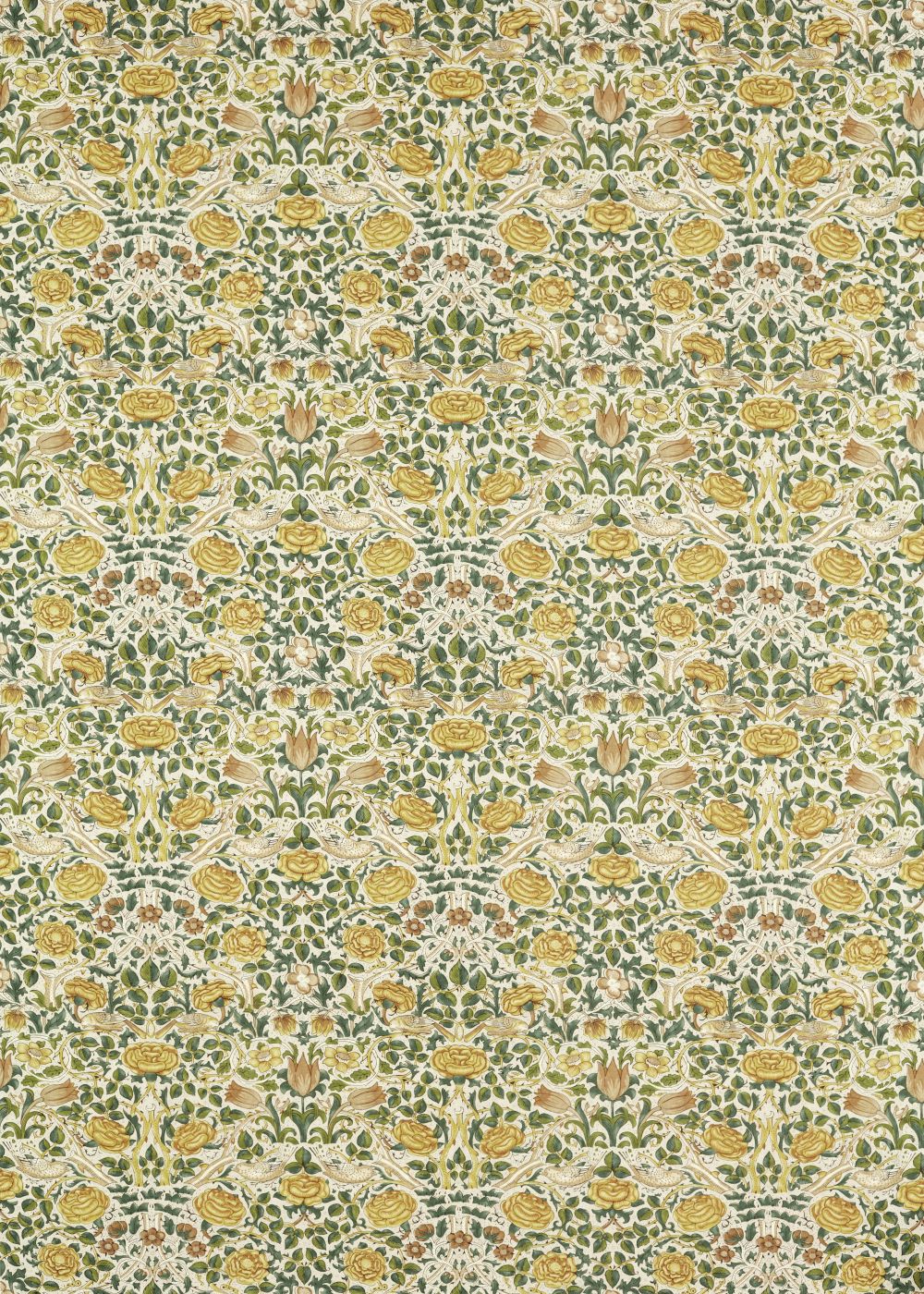 Fabric
Product description
Current colourway is:
Weld / Leaf Green
- Click to see more colourways
Available in 3-5 working days
From the Morris Emery Walker's House Fabric Collection
Rose is a gorgeously layered design with sumptuous rearing tulip and rose heads and dramatic thorned stems. William Morris's close observation of nature's everyday dramas is evidenced here in the pair of cheerful birds that play among the thicketOriginally designed by Morris as a furnishing fabric in 1883, Rose was widely used in the drawing room of Sir Emery Walker, the noted typographer and friend of Morris. Seen here in the Weld/Leaf Green colourway.
Please request a sample for true colour and texture match.