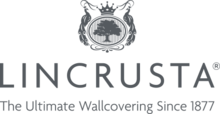 The Ultimate Wallcovering. Luxurious and extremely durable, with elegant designs that have stood the test of time.
Friezes are perfect for that elegant touch at ceiling level and borders are a perfect accessory to create the classic style in your home. Can be used together or with other wallcoverings.

All Lincrusta products are now fire rated Class B, s2-d0 under BS EN15102:2007 and Class 1/AUS ASTM-E84.